A crab driving a jellyfish, Trieste, Italy

 
Hailing from Trieste, a coastal metropolis in northeastern nook of Italy, our latest Photographer of the Week, Claudio Zori, provides us a wonderful introduction to the topics and scenes of the Mediterranean. Passionate concerning the underwater world since he was younger, Claudio obtained his open water certification in 1990 and shortly had the chance to attempt underwater pictures throughout a visit to the Maldives. After encouraging outcomes, it wasn't lengthy earlier than Claudio was inseparable from his Nikonos V, and later a housed Nikon SLR.
Claudio started coming into the competitors scene and obtained varied home underwater pictures titles, each individually and as a participant on Italian photographic groups. Since 2002, he has obtained varied wins, placements and mentions in nationwide in addition to worldwide underwater photograph contests. Whereas his yard is the Mediterranean Sea and he has had the chance to shoot underwater everywhere in the world, the place that he holds dearest is the Canadian Pacific. Personally, I feel that's utterly comprehensible—the Pacific Northwest is a particular area.
Claudio remains to be a devoted Nikon shooter and at the moment makes use of the venerable D500. His lenses of alternative are the ever-popular Tokina 10–17mm and the 60mm macro. A giant fan of snoots, Claudio makes use of them continuously and—as you'll be able to see beneath—with spectacular impact.

 
Juvenile wolf eel, British Columbia, Canada

 
The spectacularly bizarre face of an abalone, Trieste, Italy

 
A hatchling loggerhead turtle crusing alongside the floor, Raja Ampat, Indonesia

 
A crayfish attempting to intimidate the digicam, Cornino Lake, Italy

 
A diver admiring an attention-grabbing coral formation, Porto Cesareo, Italy

 
Felimare picta nudibranch from Rijeka, Croatia

 
Moon jellyfish pulsating just under the floor, British Columbia, Canada

 
A stupendous opalescent nudibranch hanging out with a snail buddy on kelp, British Columbia, Canada

 
Fish-eating and plumose anemones share a boulder, British Columbia, Canada

 
A Mediterranean bobtail squid, Trieste, Italy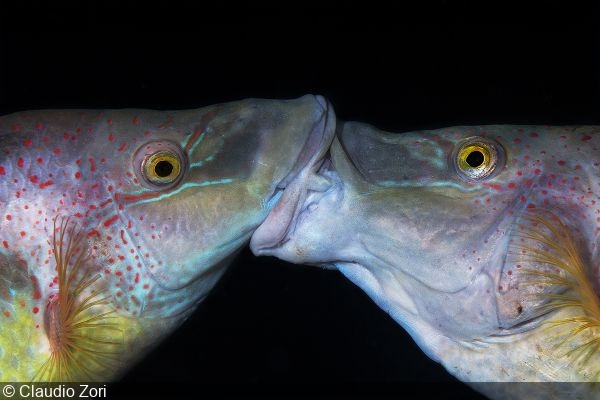 Two male wrasses go mouth to mouth in a territorial dispute, Rijeka, Croatia

 
A weaver buried within the sand ready to ambush unsuspecting prey, Rijeka, Croatia

 
Two European toads busy making extra toads, Trieste, Italy

 
Claudio along with his workhorse

 
To see extra of Claudio's award-winning work, head over to his Facebook page.